Book Online Now
STOP:
Do not book if you have questions and need assistance. Call the mainline and follow instructions.  Try looking at the FAQs page. 
Do not book if you haven't read about our instructional approach to trail riding. 
Do not book if you have weight, age or special needs that must be addressed.
Read before booking.  If you don't wish to read before booking, you may call 512-230-8413 and listen to instructions on how to get in touch with someone.  If you can't get in touch with someone, we were/are not able to accommodate you.  You can book with another company.  There are many to chose from.  Try Texas Trail Rides, Bella Peregrina Ranch in and around Central Texas, Tri Star Farm in Coupland, Happy Trails in Killeen, or Rancho Cortez in Bandera for a more traditional trail ride option in the area.  Please only book with us if you are interested in exploring diverse terrain with topographical changes in a learning atmosphere on responsive horses.
Currently online group bookings are for LOCKHART.  Private trail excursions are available in Southeast Austin, Bastrop, Canyon Lake and Florence.  Hunter Jumper lessons are available in Florence through JS Sport Horses.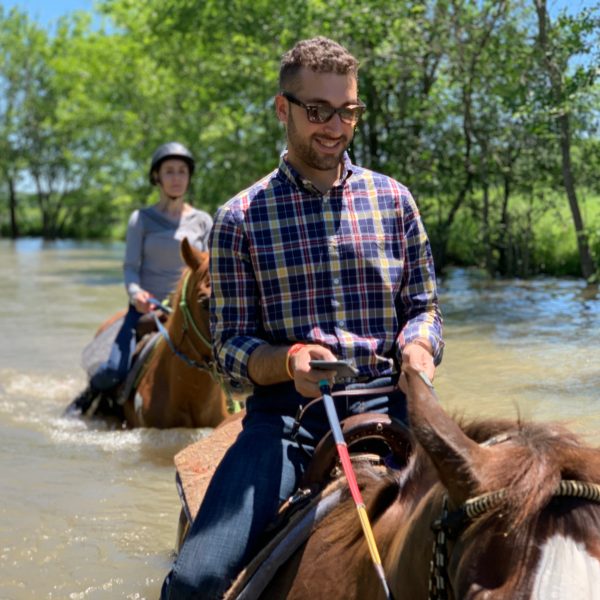 Scroll Down for Info on Rides in Austin, Blanco, Bastrop, Spicewood, Canyon Lake, Killeen, Florence
Please follow us on Instagram for the most current information about ride schedules.
FLORENCE
We are currently operating one to two days a week in Florence.  Hunter Jumper lessons are available with JS Sport Horses in Florence.  Trails in Florence are exploratory and currently reserved for more seasoned riders.  Stay tuned! 
SOUTHEAST AUSTIN

Currently, we offer small group excursions in Southeast Austin for river riding and walk/trot/canter activities.  Private ride rates being at $225pp.  
More Information about our Locations
Check online for available private rides or please contact us directly for more information on private rides offered 7 days a week in Austin, Bastrop, Spicewood and Lockhart.  Call or TEXT 512-230-8413.  Want to get creative?  We offer activities for birthday parties, picnics, corporate experiences, special events, retreats and more.
AUSTIN, TX
Private horseback riding excursions 7 days a week in Austin, Texas!  Take a peek below for our next open public ride or call and ask about scheduling a private session for your friends and family, company outting, special event or bachelorette party!
LOCKHART, TX
Our most popular location by far, Lockhart boasts incredible panoramic views of the valley with bluff tops and over 200 feet of elevation changes.  Walk, trot, canter rides available to public one time or regular riders through the horsemanship experience.  Gorgeous trail rides for a relaxing day.  Come experience Texas, Austin style.
Book daily online.  Eat some of the best BBQ in Texas!  Paddle boats, kayaks, fishing, bonfires and more.  You may book online at the Lockhart location for Ranch Rides, which a more structured trail ride mostly walking with some trotting.  We DO have hills so you will need to be prepared for elevation changes or Horsemanship Rides (More instructional, suitable for beginners through experienced riders who want a more engaging experience).  Currently, our reviews on Yelp, Trip Advisor, Google Reviews and Facebook reflect folks who have participated in the Horsemanship Experience.  We are excited to offer traditional trail rides at a new rate starting June 15th.  Please check our schedule and read more below.
DALE, TX
Have a special someone in your life or a group of friends who are fans of motocross?  Well this is the ride for you.  Enjoy a 400+ acre ranch with 1.5 miles of horseback riding on a professional motocross track as well as an additional 4 miles of trails through the woods and fields.
Group Horsemanship Experience, Dale
Call to book.  Four person minimum.  Start a group or inquire for openings.  Availability at noon on 7/22, 8/5, 9/17, 9/23, 10/01, 10/02, 11/9, 12/6, 12/13, 12/20, 12/27
The cost of the Austin-Based tour is $150 per person
Private Horsemanship Experience, Dale
Call to book.  Four person minimum.  Start a group or inquire for openings.  Availability at noon on 7/22, 8/5, 9/17, 9/23, 10/01, 10/02, 11/9, 12/6, 12/13, 12/20, 12/27
4 People: $770 Join us for approximately 3 hours.  Mounted time is approximately one hour and fifteen minutes.
5 People: $880 Join us for approximately 3 hours.  Mounted time is approximately one hour and thirty minutes.
6 People: $920 Join us for approximately 3 hours.  Mounted time is approximately one hour and thirty minutes.
7 People: $1070 Join us for approximately 3.5 hours.  Mounted time is approximately one hour and thirty minutes.
FAQ's Page: Click HERE
Cancellation Policy: We reserve the right to charge in full for no-shows or cancellations as well as riders who misrepresent their weight by over 10lbs. Thanks for understanding this policy, which protects the health of the horses who make dreams come true. We care about equine health & we know you do, too!  Curious?  Check out our blog roll for more information on the importance of spinal and digestive care for the success of our program.  
Don't want to ride because it's muddy, it's raining where you are or you think it might be raining at our ranch?  You are welcome to cancel your ride at anytime.  We understand rider preferences vary.  We have a 25% rebooking fee.
Birthday Parties
How about a pony painting session for your birthday boy or girl! Spend 45 minutes painting the fabulous canvas of Maverick, our large, white namesake who humbly stands by as children write birthday messages, make horsey hand prints, or turn him into a zebra or unicorn! As always, the experience caters to each group, but focuses on developing comfort, respect and awe of the horse during unmounted activities.  After the work is done, we'll throw a saddle on this noble steed and children can spend another 45 minutes taking turns horseback riding, learning about posture, hand and foot position, and goal setting.
Our birthday sessions remain focused on educating participants on horse safety, horse care and the fundamentals of safe riding.  We do not offer "pony rides," but rather a beautiful experience that engages the senses.  What we provide is more of a challenge, and requires children to focus, follow instruction and care for the horse.  It's quite rewarding to little cowboys and cowgirls to know they are giving back to these wonderful animals who offer we humans so much!
Ride a painted pony!: $250 for up to 6 buckaroos
Have a large event and you'd like to explore venue options at our premier Texas Dude Ranches?
Check out our Special Events Page for more information.
Trail riding lessons can be so exciting for folks who want to get a taste for what real horseback riding is about.  We do not believe it's about riding in circles in an arena three times a week for ten years, and we do not believe its about joy riding the snot out of unresponsive animals that only pick up the pace when they are headed back to the barn.  Our trail riding lessons-paradigm on trail gives us the opportunity to educate riders, and this means that we can differentiate our teaching to the individual.  THAT means that individuals who demonstrate good balance, good control and kind hands and seat are able to execute more advanced obstacles than others.  We often ride with mixed skill-level horseback riding groups on trail, and we are happy to work with more confident or more experienced equestrians to be able to pick up the pace, have a little extra fun and experience something a little more gratifying than a trail ride.
Visiting from out of town?  Ask us for recommendations on beautiful places to visit in San Marcos and South Austin.  At just 20 minutes away, we are the closest riding ranch to downtown Austin.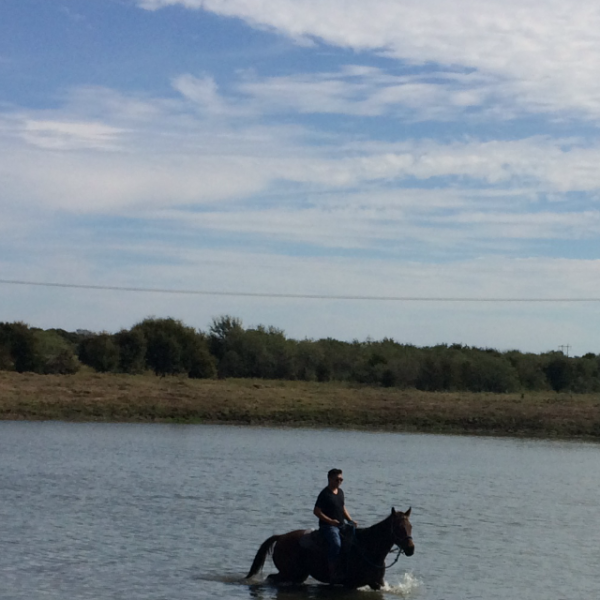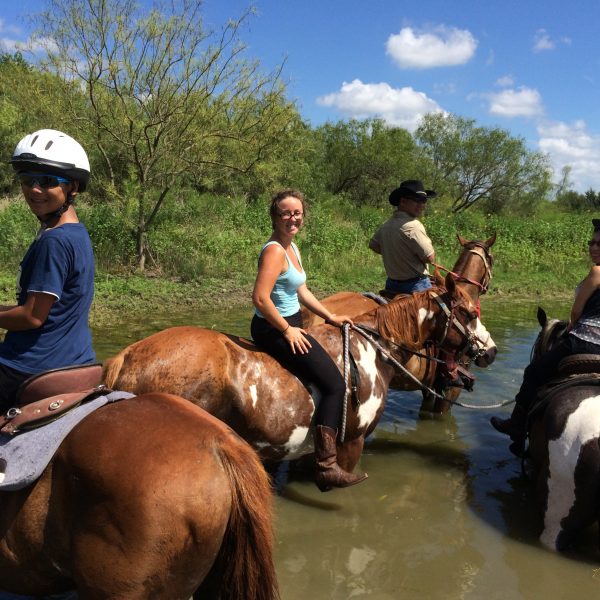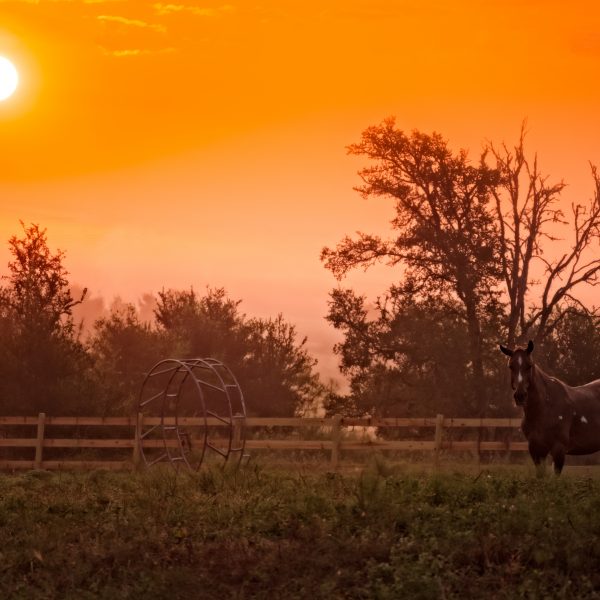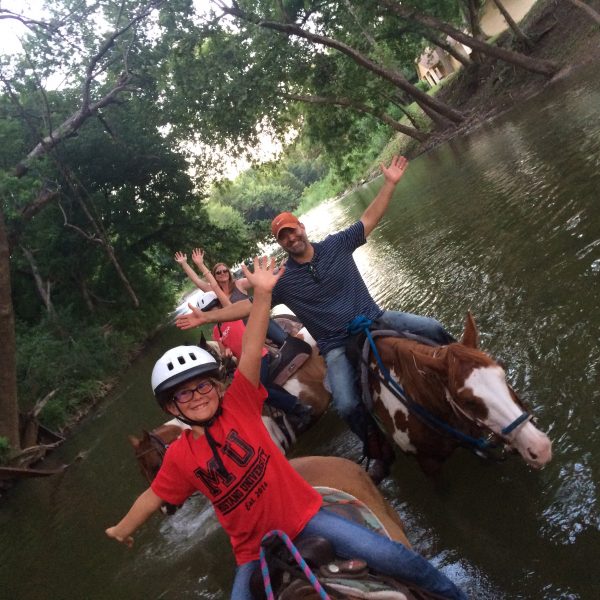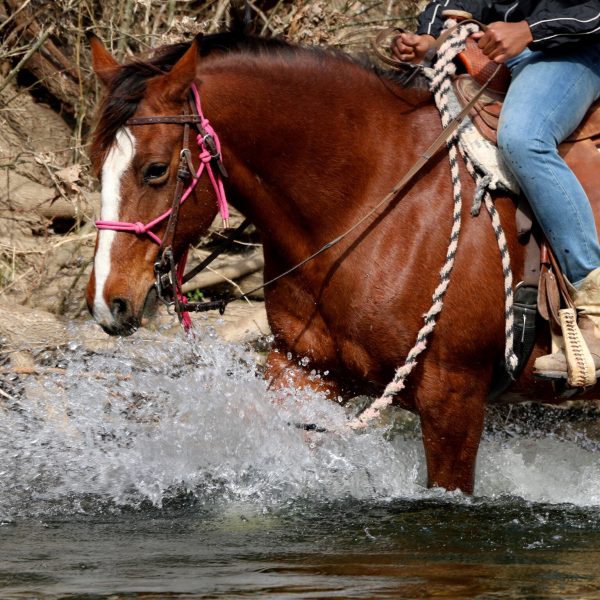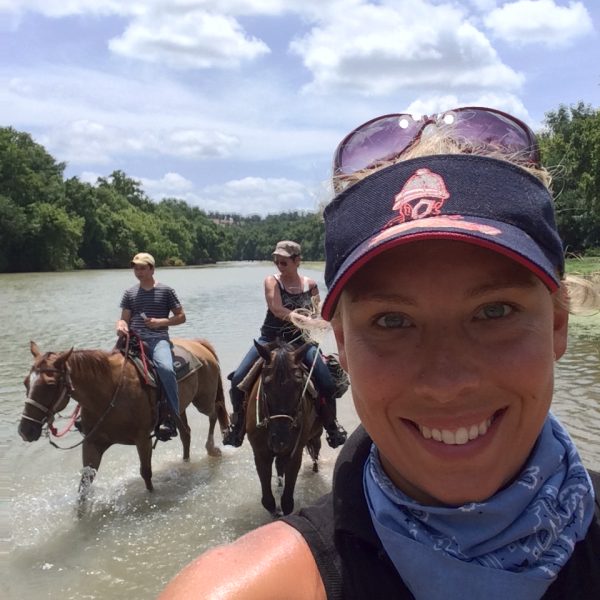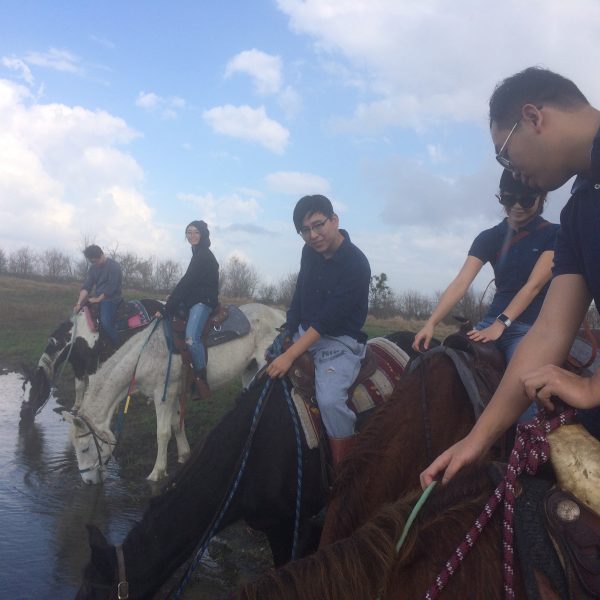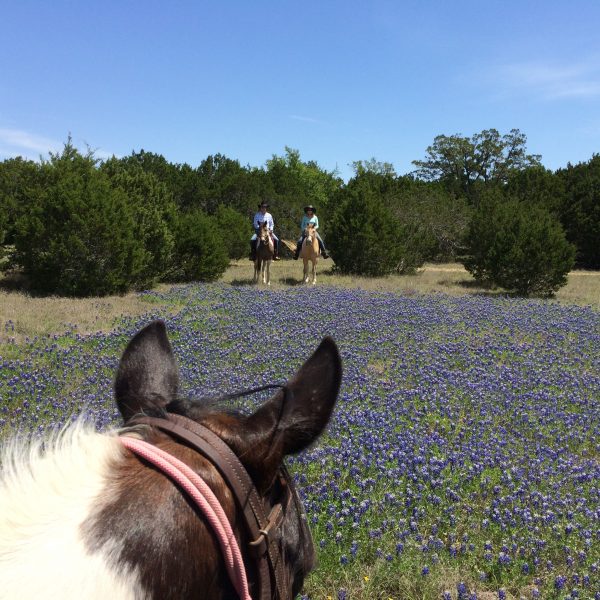 Click here for more information on rides to north-Austin-convenient location: Parrie Haynes Equestrian Center.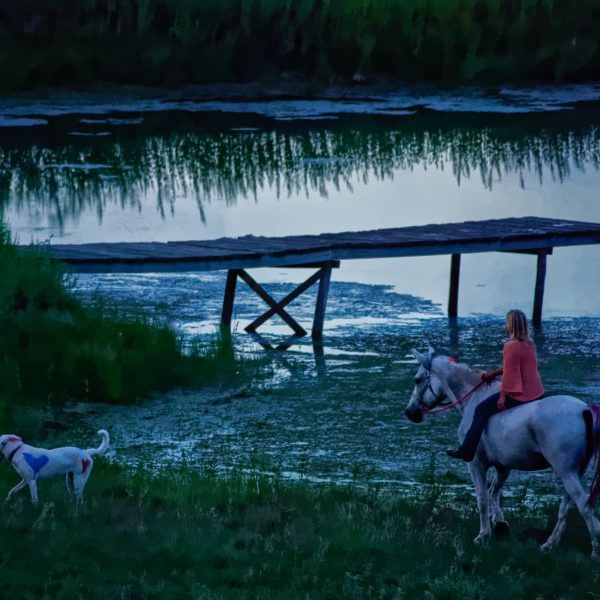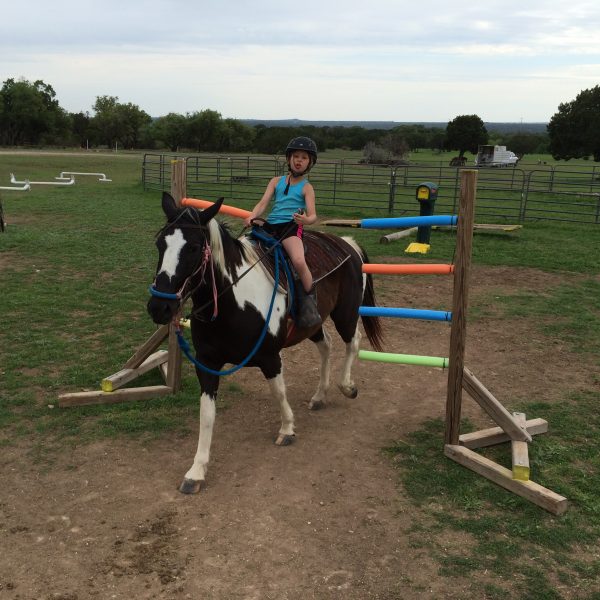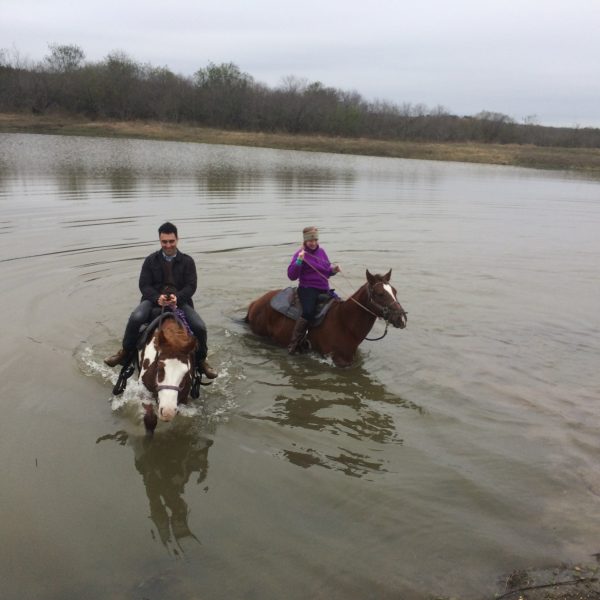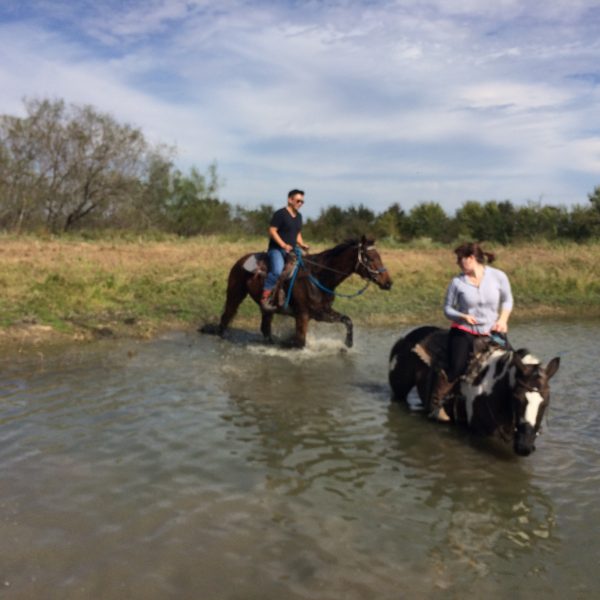 Thanks for reading our Texas Dude Ranch page!  If you have any comments, questions or collaborative ideas, please reach out.  By now, surely you know how to find us.  Yee yee!