Horses For Sale
Horses for Sale
A note for beginner riders looking to purchase a horse… Click.
We only market horses for sale that are UTD. Horses used in the Maverick program are on a regular schedule with the farrier, dental specialist and chiropractor. Horses are vaccinated yearly for carrying contagions. They are wormed according to the health of the herd. As a fully operational horse herd, they have a good life– living as horses are meant to live. They are cared for by us, but living out on the hundred acre wood means that at any given time, there are at least a few horses with cosmetic scratches on them. We believe that horses do not belong in stalls. We rehome to boarders at facilities with stall boarding as long as there is pasture turnout and regular exercise. The goal with any sale of our horses is first and foremost to promote the sustainability of our eco managed ranch, but also to serve the horse him or herself. We want our horses to go onto homes where they will get more attention from an adoring few riders. Horses may not be rehomed to locations were they will be the only equine, ever. If you are under contract with Maverick's and you need a loaner horse, please inquire.
All horses are responsive, and handled regularly by children and beginners. They are desensitized to flappy hands, round and sudden noises, and all things crinkly, honking, roaring, barking, chirping, fluttering and otherwise deadly to horses. We do not represent our horses as bombproof, but as "Used by beginners/children" or "child/beginner proven." A horse isn't "proven" until they've had some 50 different types riders on them.  Their price reflects registration, to some degree, but also to what degree they are proven.
All horses are suitable for riding doubles, bareback in the water with a halter, to pony a horse or two off of, open and close gates, accept the bit, canter with guest riders, drags. carcass, stretch all four legs in all directions, clear trails by breaking branches overhead, encounter steep elevation changes, walk up to a train or vehicle if prompted, stand ground tied and of course all of the basics like load, lead politely, stand for the farrier, etc.
Multi horse discounts available to buyers who keep our stock together with contract. Ask about cattle, sheep and goats for sale. 
Rusty: 8 yr old red gelding for sale
Rusty is an incredibly athletic gelding who has been in use for public riders and confident experienced youth riders for over a year with us. Currently, we trust Rusty to take beginners who are attentive to instructor direction, athletic and confident. He has trollied many a youth rider to Barbecue in town, navigating railroad crossings, noisy trains and traffic, barking dogs and more. Rusty is a solid mount for a variety of water crossings, ponying, riding doubles or bareback, opening and closing gates, and general working ranch chores. Rusty reins English and Western, and is used for general hacking as well as English riding lessons (currently teaching intermediate riders to canter, and beginners to trot). He is approximately 14'3, with a lean build. Because of Rusty's athleticism, we would like to see him go to a home were youth or amateur competition will fully engage him. $8500 First right of refusal is required.
TEXT 512-230-8413 to request photos of Rusty
Ellie Mae: 17 yr old Tennessee Walking Horse Mare for sale
Ellie Mae is the newest member to the team, and has been with us since about October of 2019. What we love about EM is that she can manage to walk comfortably with the non-gaited horses. Since her time with us, EM has learned to neck rein, pony, be ponied, open gates, ride to town, traverse a diversity of water crossings. While she did not have a steady flat walk when she first came to us, now she has both a flat and a running walk, and she will also walk or canter with the group as requested.  EM is not our go-to for ponying as she can be sensitive having other horses right next to her, however experienced guides use her regularly to pony and to pony off of without a hitch.  EM is a fun horse with no buck, bolt or rear. She's bossy though!!  She is not a fan of ponying but we do that with her all the time.  Some vision reduced but she does great on trail with her buddies under the direction of an experienced handler.  Used regularly for petite youth riders.  $4500 First right of refusal is required.
TEXT 512-230-8413 to request photos of Ellie Mae
Nieto AKA Dutch
OTTB with 20k in winnings. Experience as a working ranch horse and in jumpers. Amateur eventing or Hunter horse with confident hacking experience. 10 years old. WTC in open fields without him trying to take off with you. Used in jumper program with JS Sport horses. 15'3 hands. Easy going, does flex.  $12,500 First right of refusal is required.
Ghost
$10,500 Firm
Previous colic and choke so he must not be given dry alfalfa cubes or pellets. Eats what all the others do now: hay, grass, dry grain pellets no problem. First right of refusal is required.
Cat: SOLD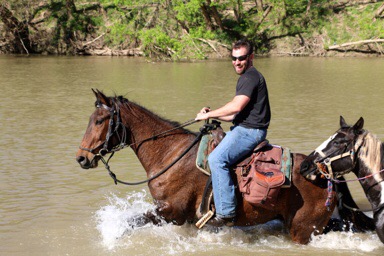 20-year-old big-boned bay horse not broke till he was 14, so he hasn't been ridden to death.  Currently in use for beginners on the trail under close supervision.  Requires regular handling to be used successfully by beginners.  Suitable for an intermediate rider or a trainer.  He leadlines really well $1500 First right of refusal is required.
Haughty: Available
Stout 10 yr old APHA registered mare.  Forward movement with suitable head carriage for Western Pleasure or English show depending on how you bit her up.  Haughty is an excellent ranch horse who is comfortable leading rides on, ride doubles, road rides, parades, night riding, $12,500  Click for more photos First right of refusal is required.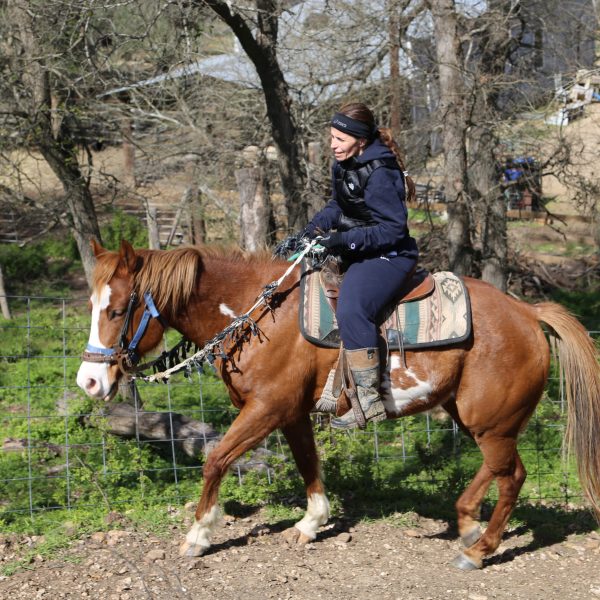 RUSH: Available
Broke to ride and pulls a cart. Flashy Black and white paint gelding, miniature horse sold grade. Seven years old. Rides independently. Lead line. Ponies other minis to break them. Leave him in the pasture for a month and jump on his back, he's the same horse.  $3500 First right of refusal is required.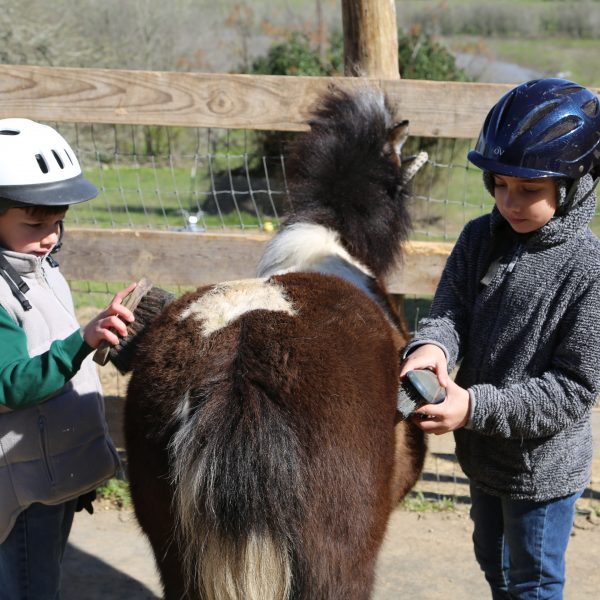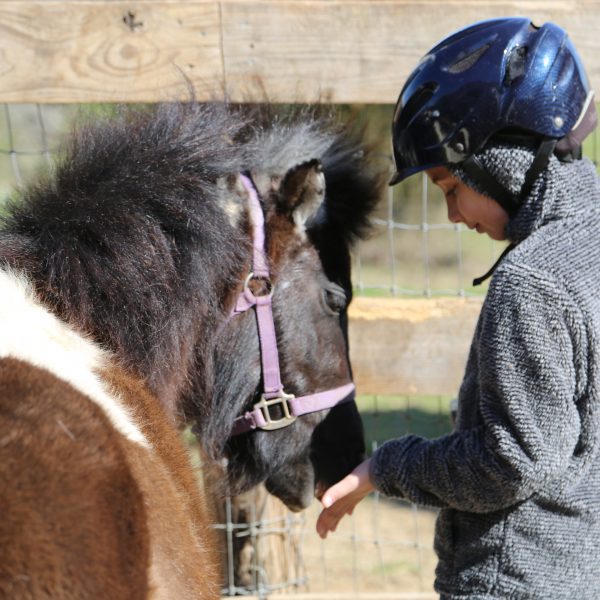 CREMELLO
$8500 Stout APHA registered mare for sale, 8 years old, who is more whoa than go with beginners.  She is happy to pick up the pace with more experienced riders.  You won't have to keep giving her leg to get her to pick up the pace.  Price negotiable if sold with a contract to keep her with Haughty. first right of refusal contract is required.  Breeding rights a plus. First right of refusal is required.
Has had cryo to remove an eye growth.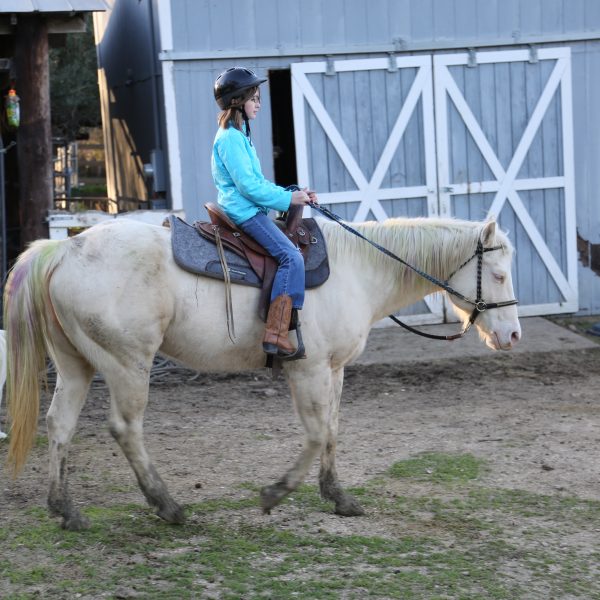 TALERO: SOLD
Registered Paso Fino gelding for sale, 16 years old. Stout for a Paso.  Currently an excellent mount for confident novice riders to follow along.  A little too forward for first time riders, he is currently a great trail horse for following along. Talero would make a great husband horse to accompany Brisa.  $3000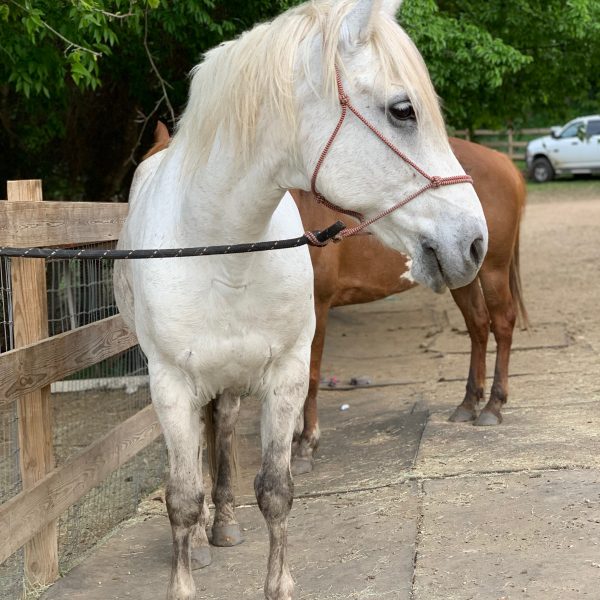 LEGO: SOLD
Registered Paso fino gelding for sale, 4 years old.  Started under saddle 60 days about a year ago.  We have just been maintaining him with ground work until he is older for consistent saddle breaking.  Price negotiable if he does with Brisa and Talero. $1700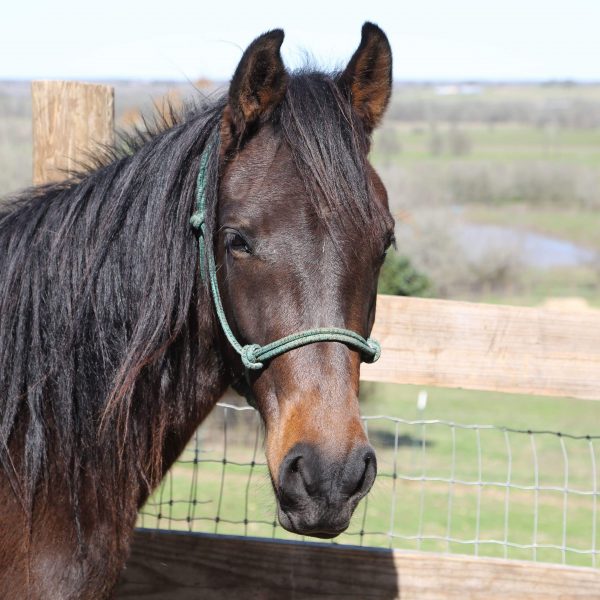 NONAME: Available
Registered AQHA mare with working ranch blood line.  Bred several times, high-selling foals.  Rides WTC for intermediate.  Walk, trot approved for beginners and children.  Incredible handle.  Nice stop, back, transitions.  Beautiful head and sharp ears.  Quite mare but not pokey.  Easy going broodmare, permissive.  Two foals have been imprinted.  $10,500 First right of refusal is required.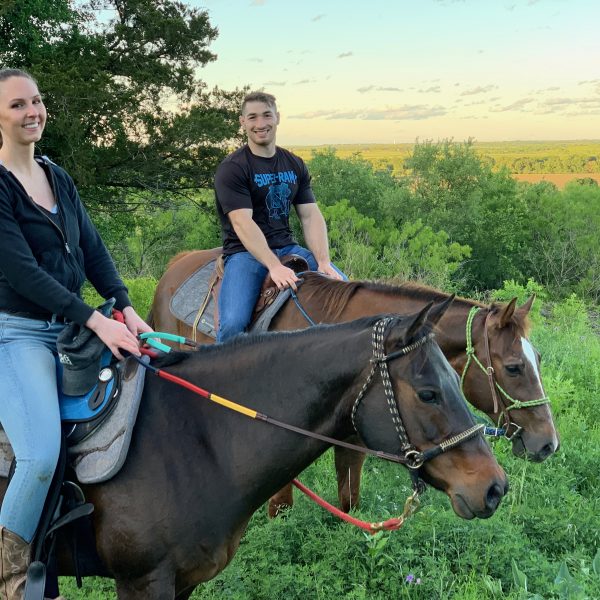 Colts and Fillies
We have one 2017 bay roan filly (papered, broke to ride with gentle saddling techniques and ponied through LA, MS, TN, GA, and all over TX) and four 2018 foals (all colorful, ponied, saddled, desensitized), one 2019 (stands and saddles) and two 2020 foals.  All Maverick colts and fillies are handled extensively, are well conformed and of a friendly disposition.
TEXT 512-230-8413 to request photos of colts and fillies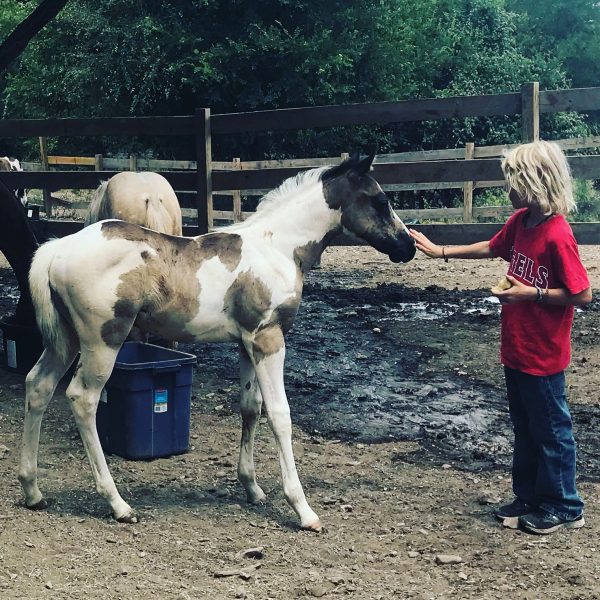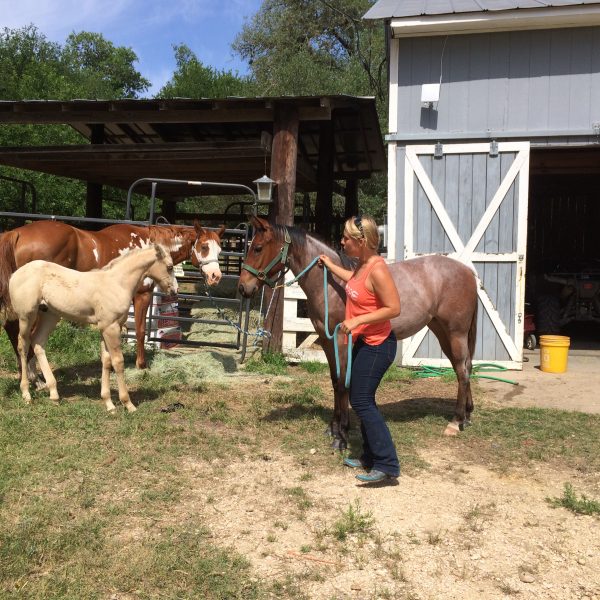 Moonshine: SOLD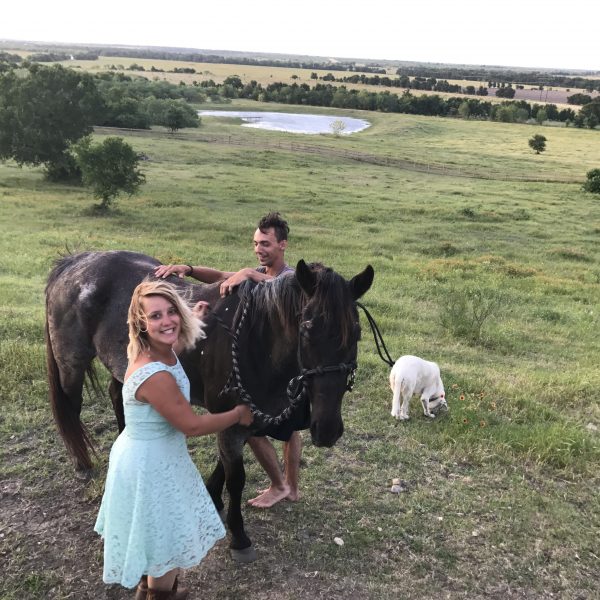 Blue Roan QH.  Used both English and Western.  Beginner friendly.  Pretty.  Novice youth friendly.  Never seen buck, bolt, rear, but she does make ugly faces at the other horses.  Easy to operate gates, pony with, ride bareback or doubles.  Sold to us as a kids horse one year ago and has been used regularly since then.  Would make an outstanding ranch or family horse.  She's trying to form a herd of her own out here which is creating a split in the group.  Need to downsize.  $4500
Smurf: SOLD
Smurf is a return visitor with us.  We'd like you to understand his sensitivities as well as his history.  Smurf is a cute, flashy paint gelding who really wants to please.  He's a sweet natured fellow who requires a handler sensitive to his sensitivities.  We mount surf from both side, bareback from the ground or from a block.  But we also understand that he gets a little nervous when mounting.  It's something that requires attention.  Smurf is currently being ridden by confident, athletic low-intermediate riders.  We are in the process of working him toward use with more timid riders and confident teens.  SMURF WANTS TO CUDDLE.  Someone please come get Smurf.  He is so ready to make someone happy.
$1800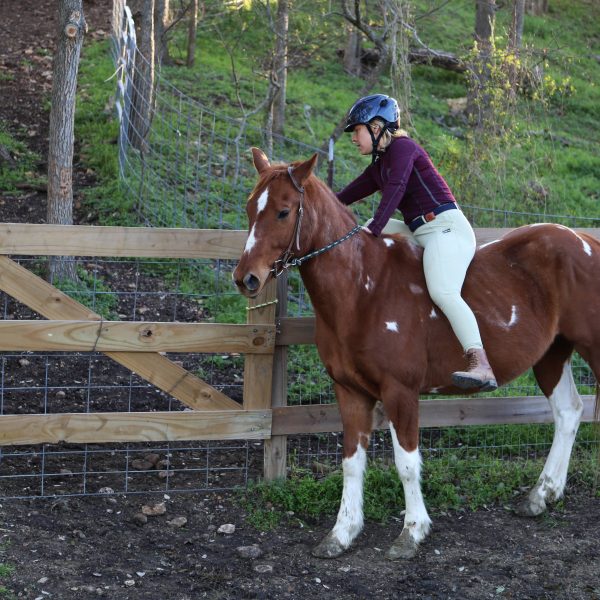 Click HERE for more information and photos of Smurf
Ellie: SOLD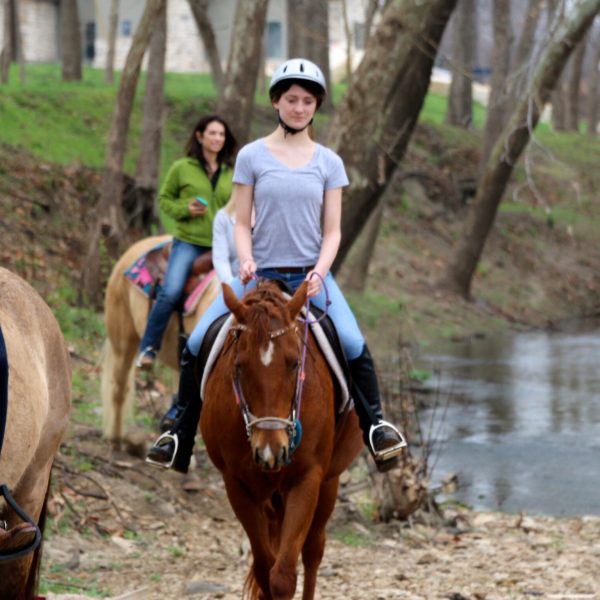 20 year old Sorrel QH mare.  Has been with us for 5 years.  Very pretty.  She has worked for us for 4 or 5 years.  Good home only.  Lots of get up and go, but follows along politely. $1200
Gigante: SOLD
17'1 hand bay TB gelding, never been raced.  WTC approved for beginners.  Swing up on his back and ride him in a halter.  Gigante is 12 years old.  $5000
Annie: Unavailable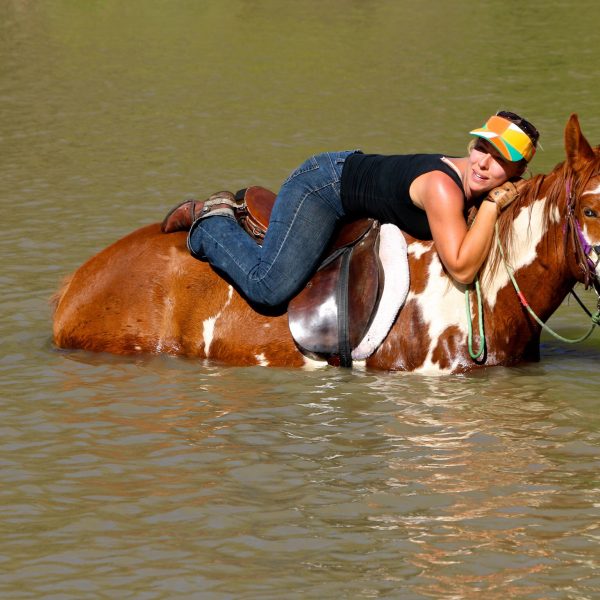 Grade paint mare about 16 years old, 15'3.  Two blue eyes, lots of chrome.  Annie has been in Animal Planet, several music videos, photo shoots and is one of our original horses. $12,500.  Firm.  Forever home only.  Care plan contract required.
Coca: $12,500.  Firm.  Forever home only.  Care plan contract required. First right of refusal contract.
Rocky: $12,500.  Firm.  Forever home only.  Care plan contract required.
First right of refusal contract.
Charlotte: $10,500.  Firm.  Forever home only.  Care plan contract required.
First right of refusal contract.
Sheila: 2017 Filly broke Walk, trot. Gentle, feminine, lovely. $8,000
First right of refusal contract.
CASPIAN: SOLD
Medium sized pony with hunter jumper potential.  Nice tuck on his jumps, has good natural hunter movement.  Flaxen mane with chrome, 4 white stockings and feathers.  Trick training approved.  Athletic.  Broke to ride bitless with a halter so you can finish him off how you like.  Sensitive.  Requires experienced handler or rider with a trainer. Has been hauled to a parade and a huge trail ride and he did great!  Was used to lead-in children during the noisy, rambunctious trail ride as well as ride solo for short spurts with a confident 10 year old. $2500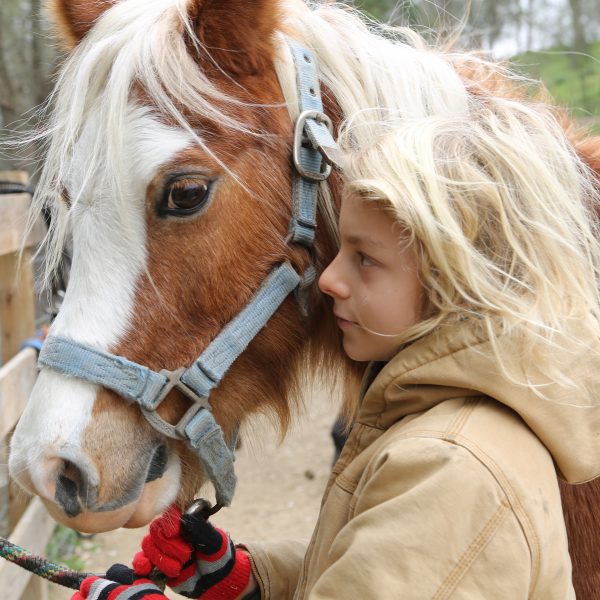 BLACK: SOLD
Grade Morgan, quarter horse cross.  Nine years old.  About 15'3, stout.  EASY KEEPER who does NOT need grain.  Has been bred.  Has been used for confident beginners although we have not put her back into rotation as a beginner friendly mount since she was used to breed a year ago.  Currently suitable for confident low-intermediate riders only at the walk, trot.  Cantering for high-intermediate riders.  Requires experience handler or rider with a trainer. $6,000 Firm. Forever home only. Care plan contract required.
OMYA: SOLD
Selling grade although she's supposedly registered.  8 year old paint mare WTC friendly for intermediate riders.  Used in lesson program for confident beginners at the walking pace.  About 15 hands.  Flashy.  $3500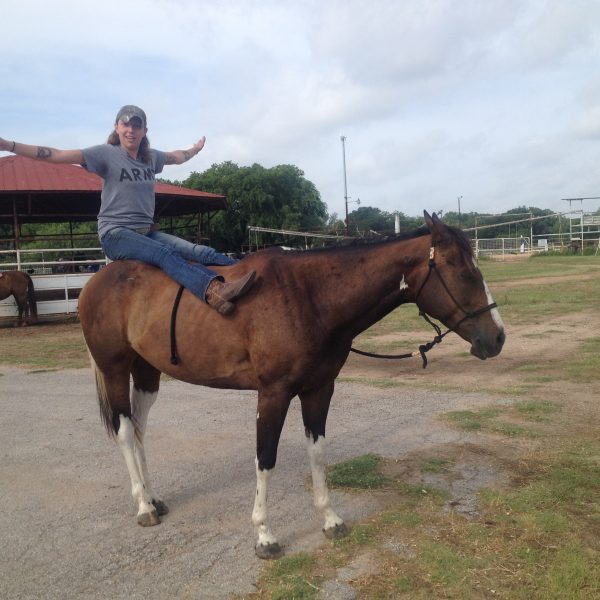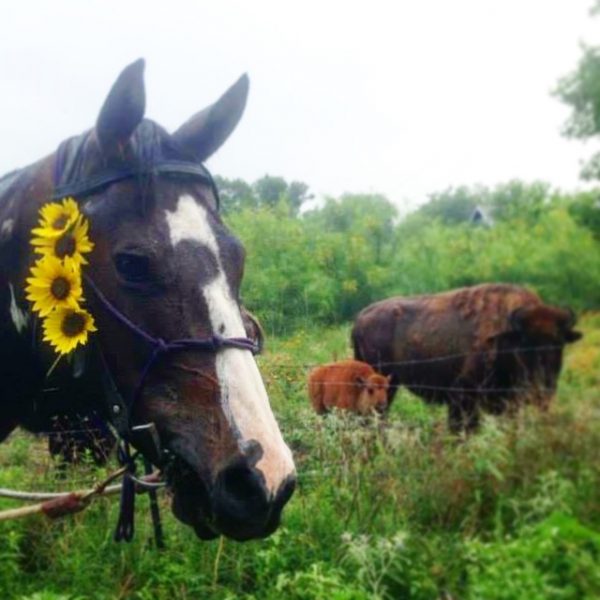 ROWDY: SOLD
Stout Bay Appaloosa approximately 14'3 hands with snow blanket bottom.  12 years old.  ABSOLUTE DOLL BABY.  We trust him with our littles, but he will also give you plenty in the canter if you ask for it.  Tender footed.  Forever home with buyback contract $3500 Click here for more photos and information on Rowdy.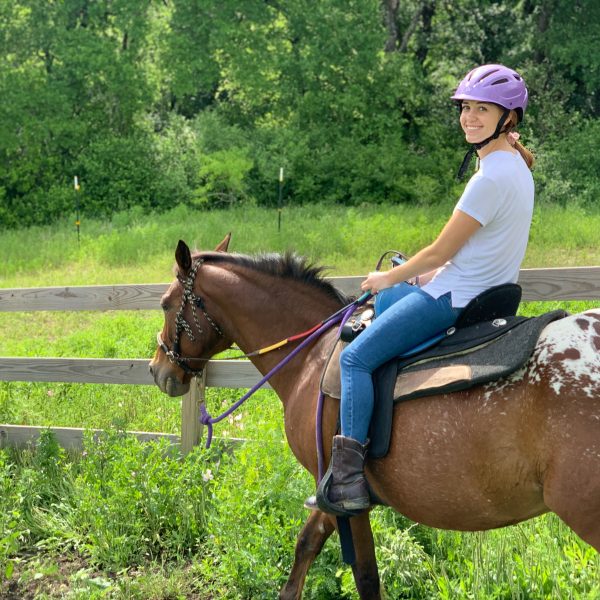 Apache: Unavailable
Sandy appaloosa, may be POA.  Great conformation.  Can go all day.  Not a natural born leader but will pull horses and work a gate for an experienced rider.  Great for confident beginners under trainer's supervision.  $4200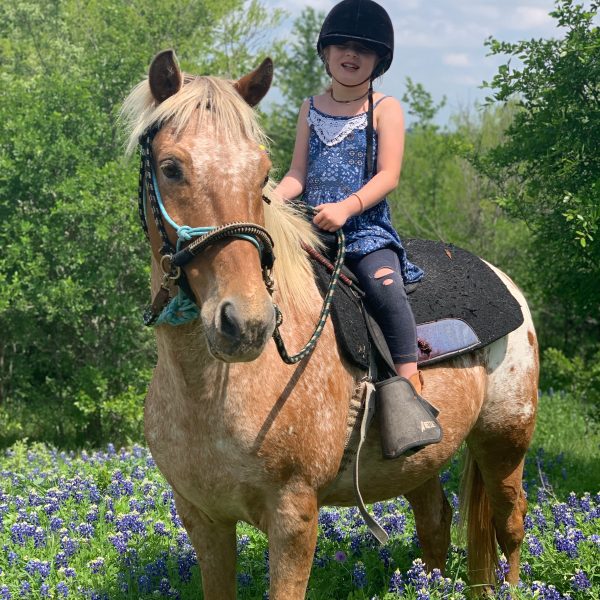 Daisy: SOLD
Stout flaxen mane pony, 9 years old.  Forward.  Can be used leadline and ridden solo but only by a rider with some experience.  Great hunter movement.  No buck, rear or bite, just some go!  Cute jumper. $2200
Penelope: SOLD
19 year old TWH.  Needs a little work staying in her gates but very fun to ride.  Black with three white stockings.  Not one mean bone in her body, but she is a peppy gal.  Ridden regularly by beginners but only if they are under supervision of experienced handler.  Penelope loves cruising second in line and will also politely lead. $2800
BRISA: SOLD
Registered 17 year old Paso Fino mare for sale has been used in show and as a broodmare.  14'1 hands.  Brisa needs a diet and regular work.  She's only begun regular work with us for about 30 days of riding, although she is a fully finished show horse from her previous owner.  A finished Paso Fino, Brisa should make an excellent lead horse for a confident rider, and Lego and Talero as nice follow-along horses.  She's spirited like gaited horses are, but no buck or rear.  Price on all three negotiable if they go together. $1600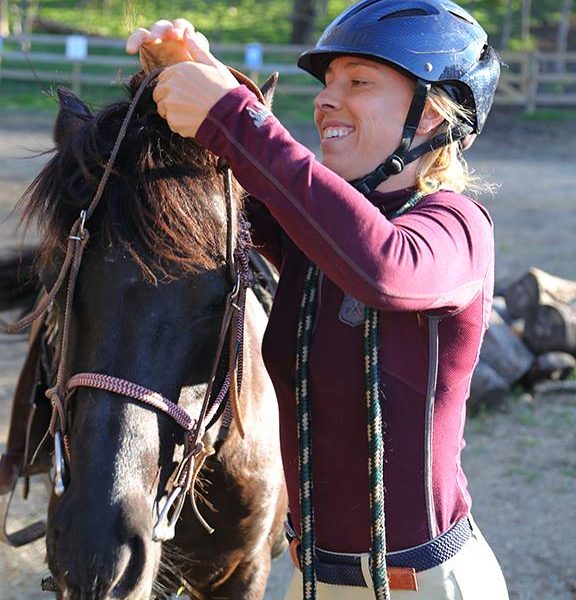 Gallego: SOLD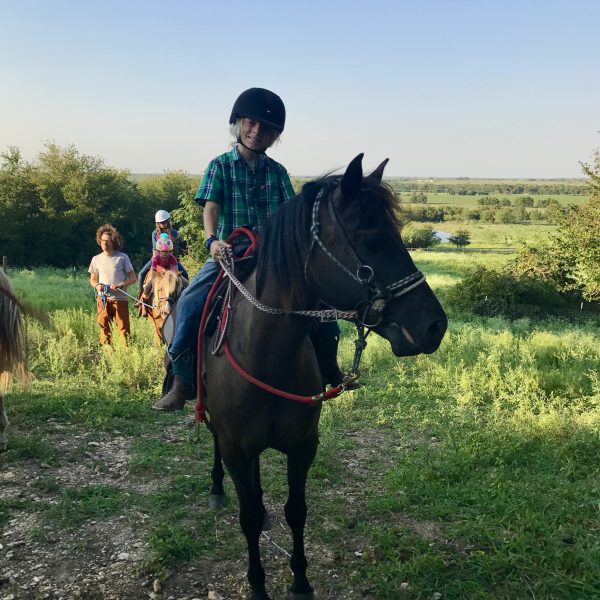 Gorgeous Black Pony of Americas for sale in Texas.  This pretty pony for sale is used for both English and western riding lessons.  He has a smooth, easy trot.  Our Pony of Americas for Sale would make for a nice hunter horse in a lesson program.  Square.  Easy to lead on and pony off of although while ponying Gallego he still tries to nibble on the lead horse (we are working on that.) Will be spooky if you road ride him unless if you make it a regular practice.  Was used regularly to go to DT Lockhart as a guide horse.  Used on ranch for confident beginners under advanced guide supervision. Been used in Hunter lessons and over low jumps.  $3800
COCA: Unavailable
This beautiful 13-year-old paint mare horse is sold grade, but can be papered.  Used in children's hunter program for several years.  $4500 Price is Firm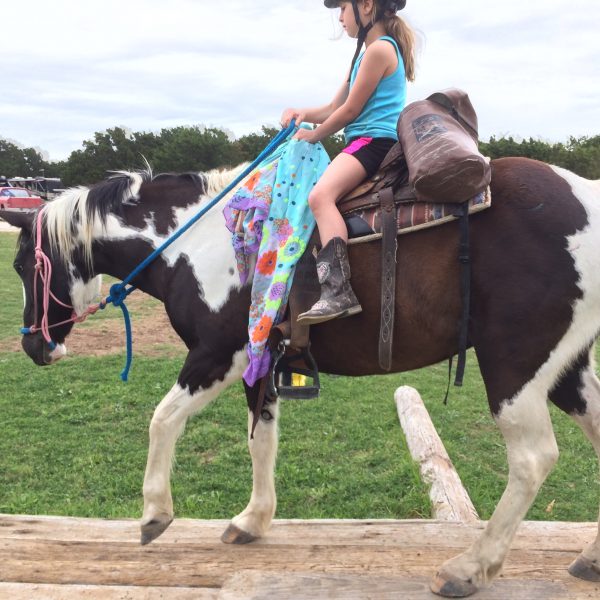 Click HERE for more pictures of Coca
ROCKY: Unavailable
$6000 Grade quarter horse gelding for sale.  Stout.  16 years old.  Excellent working ranch horse reins English, prefers Western.  Has been used in hunter jumper program for children.  WTC approved for beginners.  First right of refusal contract required.   Price is Firm.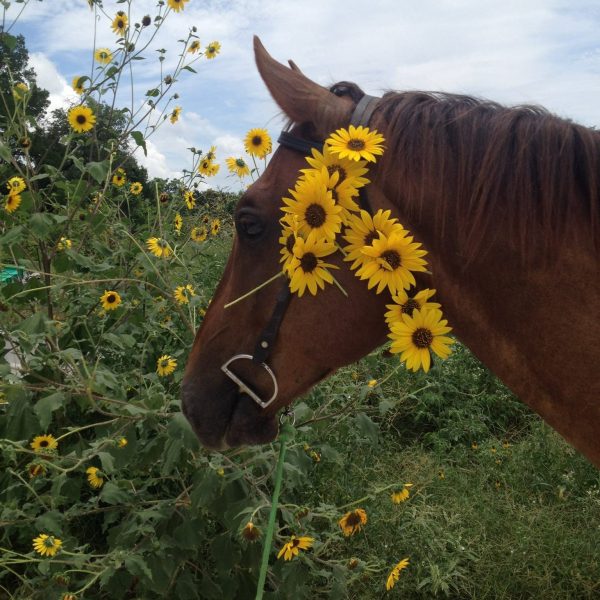 GHOST: Unavailable
$6000 Grade appendix gelding for sale, flea bitten and flashy.  He's a handsome horse who is WTC approved for beginners.  Likes to pick it up but won't try to pull at the reins the whole ride.  Get movement for jumping.  Beginner friendly.  About 9 years old. About 15'2 hands.  First right of refusal contract required.  Price is Firm.