Below is an excerpt from Kavita, who is riding with us for the week. She comes from London, where she works throughout the year saving up time and money to come visit Texas ranches on holiday. If you would like to read our Trail Ride versus Horsemanship Experience Trail page, CLICK HERE.
"I got to experience a trail lesson, trail ride which I haven't had since my rides in the Netherlands. Which was mostly in a indoor arena (as the weather isn't entirely TX style).
"Riding at Mavericks – I joined two riders and got hands on experience of learning to associate with the horse, navigate and control, being in tune with the horse. But also keeping a mindful eye in the direction headed. Very clear concise simple instructions to understand. Always clear in each step, process, and mannerly tone (this helped me personally a lot, registers better). We had a mini session in the smaller pasture before setting off on the trail. Also good to see the two other riders in how they processed. I like the way each rider is given hands on responsibility to lead their horse (not the horse lead the rider). Something I use to do a lot of, when comparing training for a novice, in The Netherlands. Straight in their – the best way to learn! I loved how Maverick training can be different (after having experienced two) i.e. getting to trot.
"This is a great experience on the ride which is also varied per ride and path. We were very fortunate to capture the beauty early evening of deers in the distance. A priceless experience overall. No doubt I shall rant on my experience and highly recommend. Feel fortunate and thankful for being introduced to Jo Marie, who shares that fun spirit of enjoying the trail ride, but also horsemanship.
"My struggle on this ride was with trotting, which I use to be able to do 101% no problem in the past. So the upset was not being able to keep up or handle. But wow to get the opportunity to do amazing! I guess if one has a spinal injury ( as I have learnt) be mindful to other group members and the trainer. Also professionalism in not letting it interrupt their ride. Everyone continued I stepped out of the ride at this stage. I hope they all enjoyed as seeing others savor the ride is also rewarding to experience."
If you are interested in riding with us and would like to contribute to feed back on our relaxing and beautiful trail rides, or our invigorating and engaging horsemanship sessions (which are also, of course quite beautiful!) then reach out to us! CONTACT US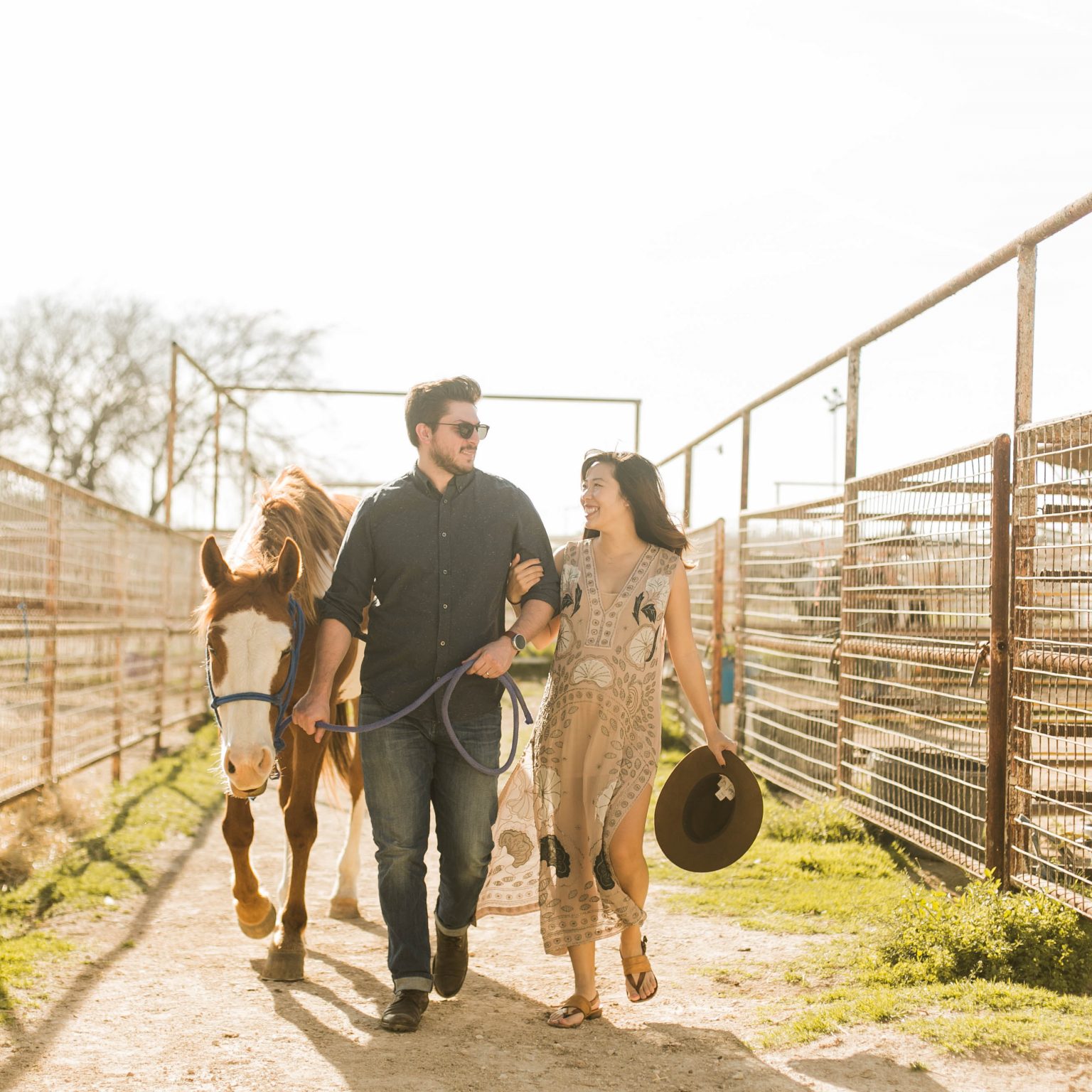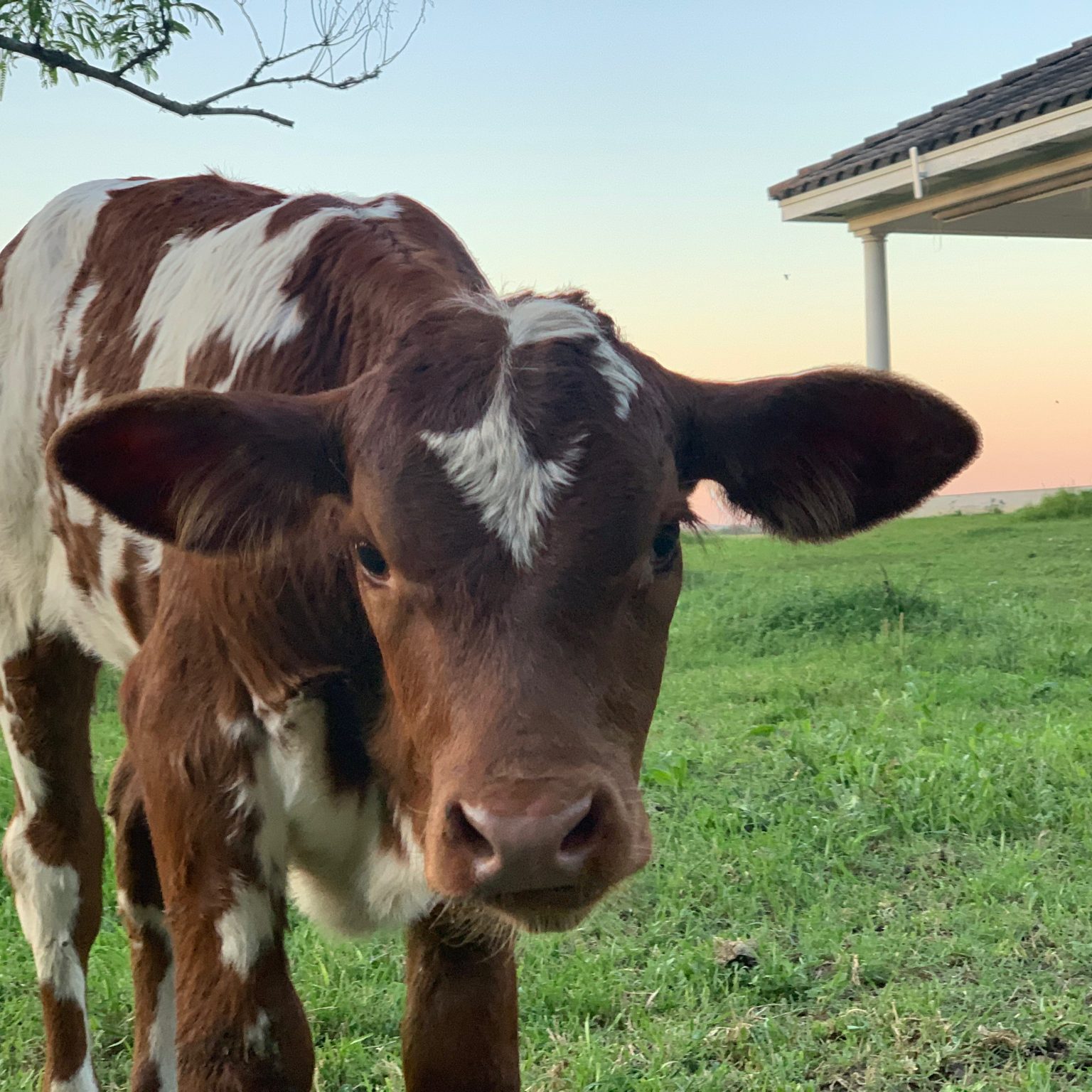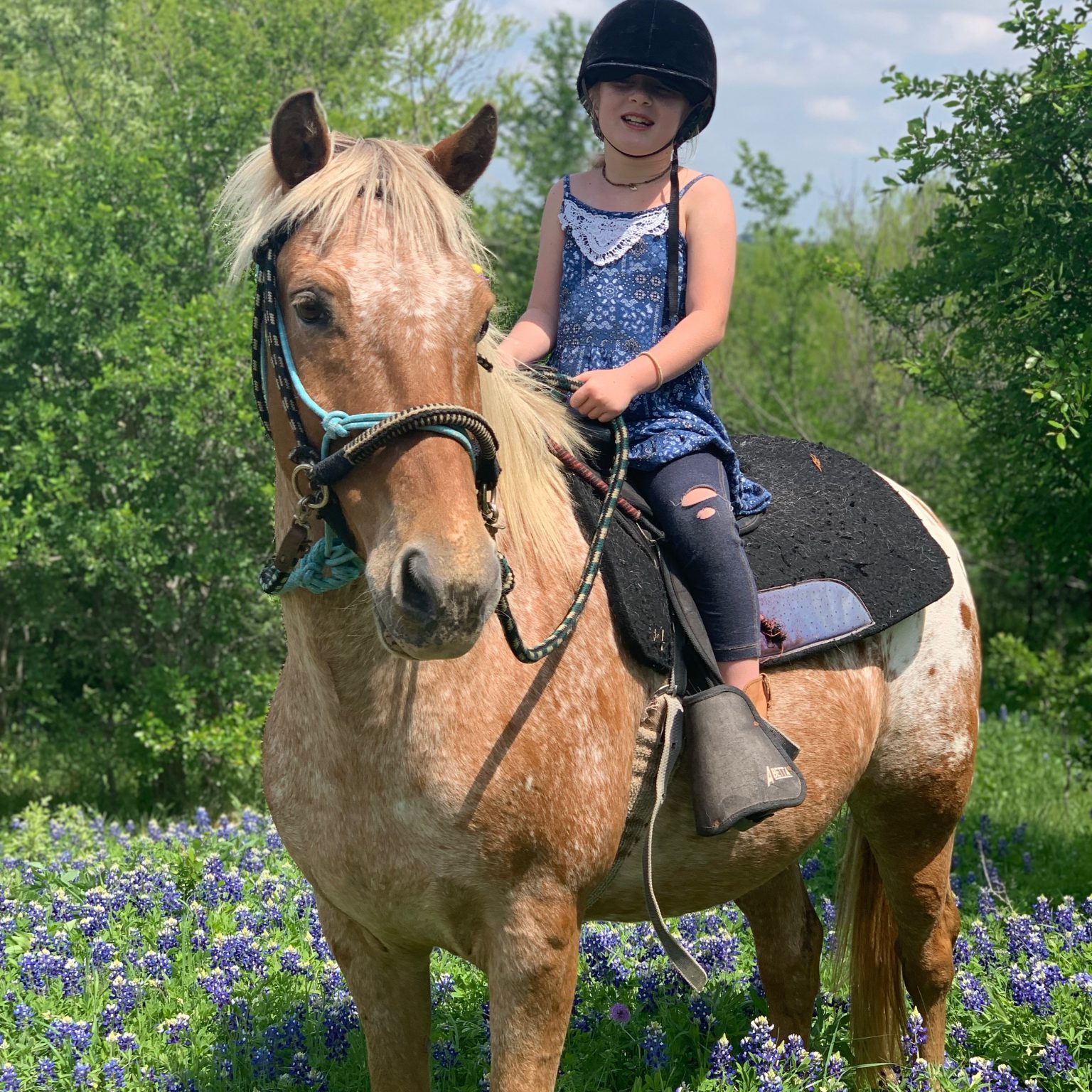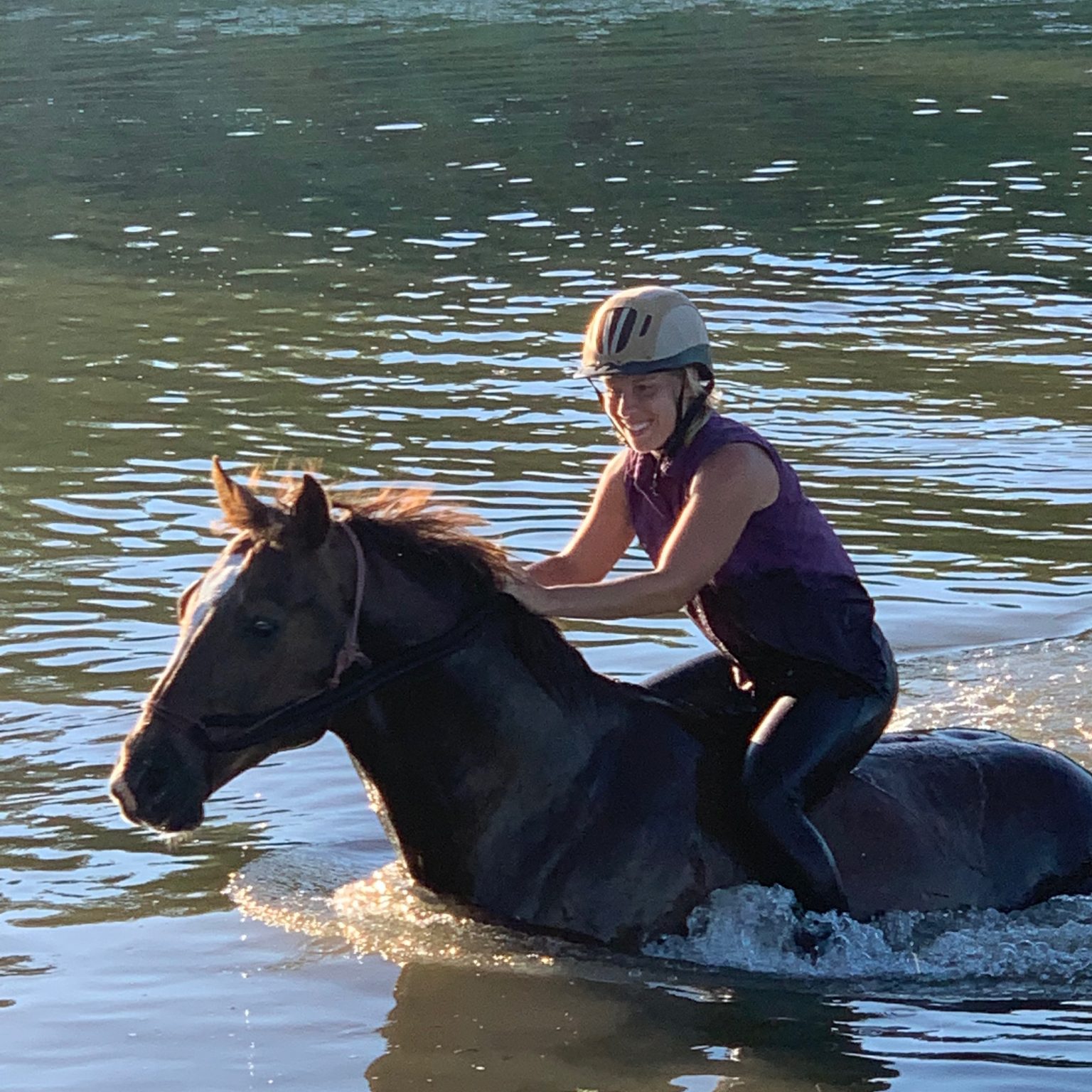 Pictured here is Quarter Horse, Rocky taking a swim at the Lockhart location. If you'd like to learn about our regular riding program, you can read more. Start off by scheduling a horsemanship training trail online and your next session will be half off.