Pay Attention!
While many people have come to me over the years to seek equine therapy, I am most definitely not an equine therapist. A big part of my interactions with horses and students really jibes with people who seek this kind of experience, that of healing with horses.  These folks recognize that I understand the ways that horsemanship forces us to become better people, and referencing those points in a riding lesson becomes a therapeutic process, one that's never about being good or even the best, but always about becoming better.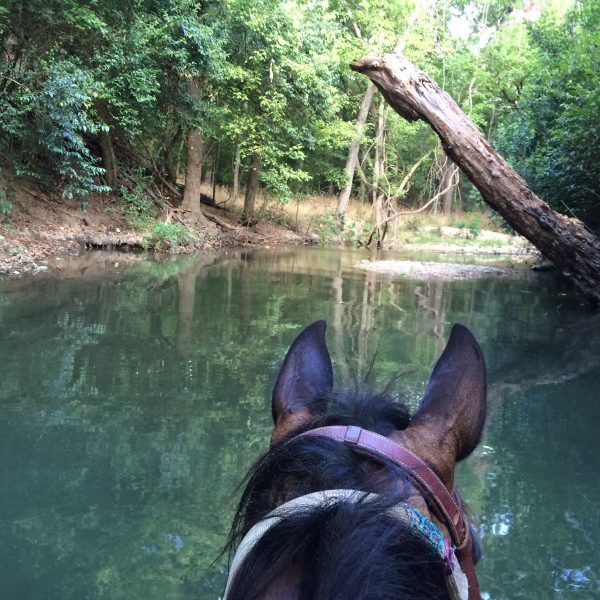 Practicing Horsemanship teaches us so many life lessons. Many of the fundamental rules of riding are also guidelines to living well. Set clear goals. Look where you want to go, and establish the short and long-term plans for getting you there. Be active. Don't sit by allowing life to happen to you, take the reins and use whatever you've got to shape the outcome of how reality happens with you. Passivity has its merited time and a place, but sitting by when calamity can be prevented is rather silly. Of all the things I've improved upon over the years, I think the greatest thing that practicing horsemanship has taught me about riding, running a business, being an engaged mom and a good friend (I hope!) is the Art of Observation.
It doesn't matter what's going on, running around in that discombobulated mind of yours. We are all discombobulated some of the time. Doesn't matter. When you walk up to a horse, interact with him, saddle him up, and mount up, you Pay Attention. We start generic arcoxia getting injured, injuring our horses, and allowing dangerous situations to occur when we don't quiet the inner voice and take time to truly observe. As trainers and instructors, this becomes even more important. You must SHUSH that which tries to distract you, keep you from honing in on details that build the full picture, details that make the reality which you shape into form. When we Pay Attention, we can see clues that something is awry and attend to problem areas, completely avoiding problems from the get-go. And as with the horsey lessons I've learned in life, I say all of this realizing it's very obvious sounding from here on the ground. But once you get up there in the driver seat things can get a lot more complicated. Or do they?
Maybe that's the golden ticket: understanding that even in the driver seat of life, even when things seem really complicated and overwhelming, if we sit up straight, take a deep breath and tell that voice to simmer down, we can make clear decisions because we see pretty clearly what the potential outcomes of a situation are. We've paid attention and we either relish the good decision we made or we realize there wasn't any one good decision and we made our best call given the information we had. And that's all on my musings for the day.