Gratitude: What horseback riding and yoga teach us about the art of showing thanks
I feel AMAZING and I have to thank my return to yoga for that. Obviously it's not yoga alone that's given me this extra boost I've been waiting for, but it sure does make a huge difference. I began yoga about two years ago after reading an article on a bull rider who used yoga practices to improve his riding, his health and his focus. At the time, I'd tried yoga twice and wasn't much impressed. After reading the article, though, I though I'd give it another try and I was very blessed to find a class that suited what I needed. I felt better than I ever had before, and this summer when we relocated from Hutto, TX to Lockhart was a wild one which left me without an ounce of time for eating properly, let alone yoga. It was a long summer (and fall!), but I'm back in the yoga saddle again and couldn't be more thrilled.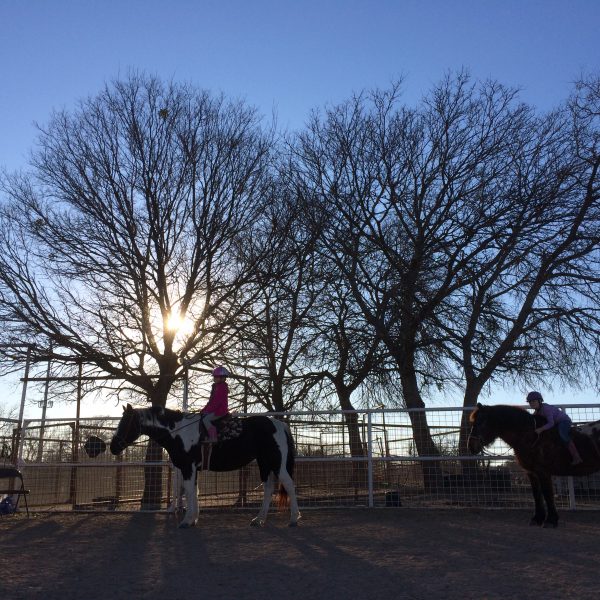 It didn't take me long to learn that yoga isn't about stretching. While stretching is a great benefit, it's not the name of the game. The goal of yoga is focus, breath and alignment, or balance. These goals intertwine so well with horseback riding that it's hard for me to ever really separate the two. On days when I'm not sure if I'll have time to make it to yoga class, I remind myself that as a horse trainer, it's a responsibility of myself, through myself and to myself to give my body the time it needs for finding balance, and my mind the opportunity to go somewhere else (or really, to come straight here to me, depending on how you look at it!).
When you own your breath nobody can steal your peace.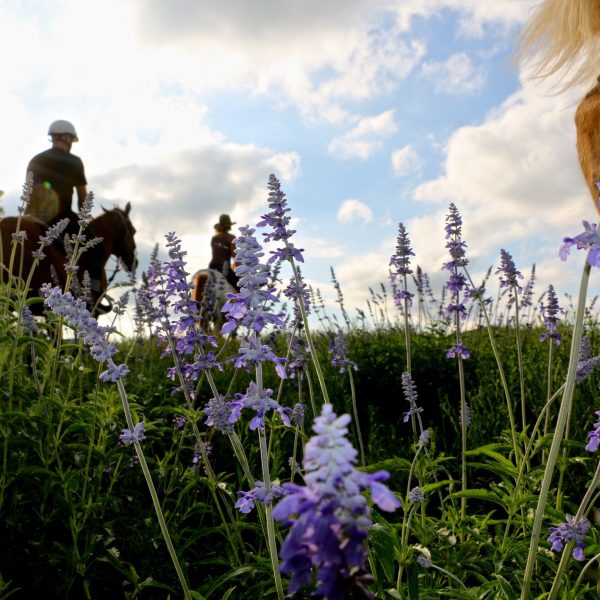 So focusing on focus, as it is hard for me to do, I find the practice of holding onto a word very important in my yoga ritual. And lately, that word is either Blessed or Gratitude. And when I think of Gratitude, I reflect on what exactly that means, Blessed, I realized, is the understanding that you have something amazing. Gratitude is a little different. It suggests reciprocation. This feeling of Gratitude that comes to me during my Tuesday and Thursday yoga classes at Snap Fitness in Lockhart (Love you guys!) is strong and I think, I need to show something. Show to the higher beings that are, the greater spirit, the things that unites us. I need to do more than reflect on Blessings, I need to show Gratitude. How?
Several weeks ago I announced that I would be hosting a community clothing swap in the quaint country town of Lockhart. Giving my space and my time are huge buy etoricoxib demonstrations of gratitude for me, and I felt like this was a great way to get the ball rolling on becoming a bigger part of this wonderful and diverse little community. While the details are still a bit muddled, I'm very excited to have the opportunity to give back to the town that's given me a platform to become a stronger person, a better business woman and a happier self.
How does this tie into horseback riding? Well for one, I'd like to offer donation-based introductory lessons for children on that day. I'd like to give these donations to one to three local non-profits. Know of a non-profit you think we should support? Let us know! We are keen on supporting children, literacy and environmental preservation. The tie-in is a bit bigger than that, though. The whole concept of Gratitude relates so much to horseback riding that again I wonder how we could ever think of separating the focus on gratitude in yoga from the need to demonstrate gratitude in riding and horse ownership.
We horseback owners are beyond lucky to enjoy something that few people ever really have the chance to even dip their feet into. We not only get to ride how we want, but we also get to connect how we want. And sometimes we show gratitude, and sometimes we don't. I love using lesson time to teach about the importance of demonstrating gratitude to the horses with whom we interact. Ground work is such a fundamental part of horseback riding that sometimes we focus on the motions: Brush, pick, tack, warm up. It's more than that though. It's about one-on-one, massage, chiropractic care, stretching. How about a special walk where no one else is around to munch on that oh-so-delicious grass that's on the other side of the fence? These little things we get to take the time to do are a great way for riders to show horses that we understand it's not a one way street. And in those quiet moments where you're with your horse doing something a little special (not just running the brush over him to get ready to throw the saddle on his back), I think it's important to focus on that word, just like we do in yoga. Focus on "Gratitude."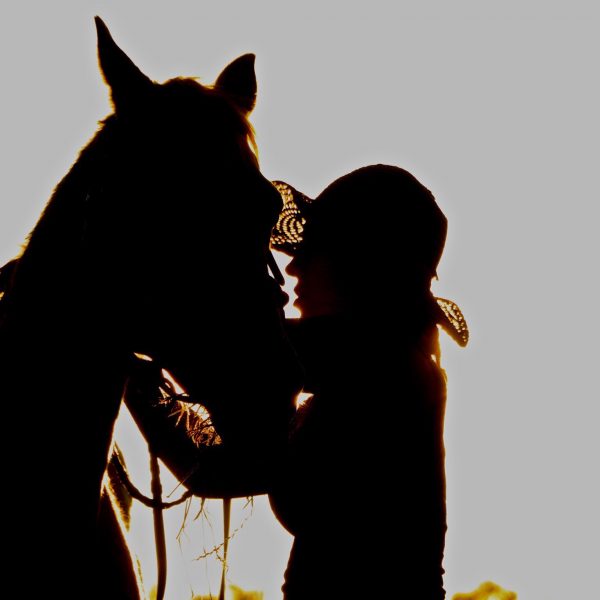 Sometimes I worry that I don't get to show gratitude enough. I hope that those around me– the people and pets who've lifted me to where I am– know how much I love and care about them.
Happiness cannot be traveled to, owned, earned, worn or consumed. Happiness is the spiritual experience of living every minute with love, grace, and gratitude.