About Us
UPDATE on our COVID-19 PRACTICES
Please visit our WELCOME page.
Location of Maverick Horseback Riding
We operate out of the Greater Austin Metropolitan area.  If you schedule a ride with us, you'll be visiting us at one of the private ranches we are so blessed to enjoy or one of the Austin Area's beautiful public parks.
 We do not publicly list our addresses, for the protection of those riding, living and working on these ranches as well as out of respect for those who have appointment times with us.  All visits must be made by reservation only.  Absolutely no walk-ins.  Texas ranch laws apply.  No, purple is not our color of choice.  Purple means "NO TRESPASSING."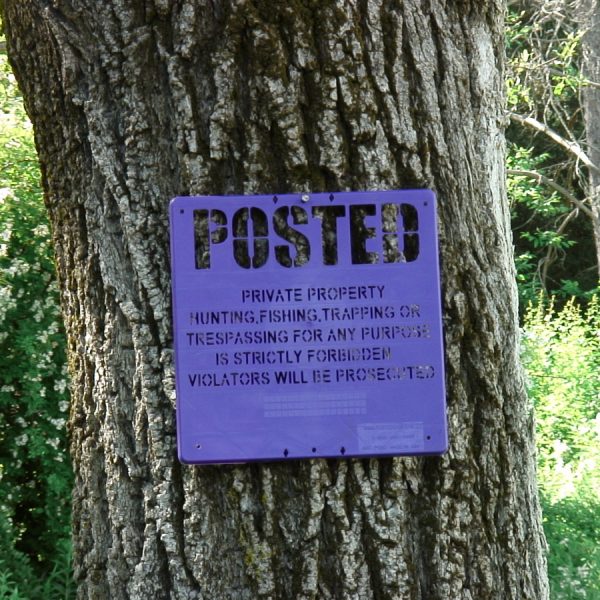 DAILY BOOKING ONLINE AT THE LOCKHART and AUSTIN LOCATIONS.  PLEASE TEXT 512-230-8413 WITH YOUR REQUEST FOR ALTERNATE LOCATIONS.
About Maverick Horseback Riding
The Background: We are a small family owned and operated business that started out as Austin Lessons and Tutoring LLC in August of 2012.  The concept of the company was born 13 years ago after owner, Jo Marie MacCoy, returned from a sojourn to Costa Rica thanks to a fully funded scholarship from the Rotary Club of New Bern, NC.  After serious reflection of her life experiences, time abroad and capacity to "get things accomplished," MacCoy set out with a powerful vision:  Establish a sustainable ranch for the benefit of foster children and disadvantaged mothers and their children.
Cruising through the hillsides of Raleigh, NC, MacCoy was fixated on finding a location that would capture the majesty of nature.  Inspired greatly by the refuge that nature provided in her own life, MacCoy was certain that sharing real-life, hands-on experiences with foster children would help instill in a great number of children a deep seeded love and connection with the natural world.
Of course, there is no set path for such a thing.  While MacCoy claims certain concepts were burned so brightly in her mind that she knew they would come to fruition, the mid-term goals were hazy.  "Do what you love and do it well, and success will follow," she often urges.  "Focus on learn short and long term goals and the rest will fall into place."
Austin Lessons is undeniably proud to host public horseback riding, our bread and butter, on a ranch in Lockhart that promotes ecological restoration.  The ranch hosts a powerful view that spans the skyline of a backlands prairie valley and native Texas wetlands, whilst Maverick horses goats, lambs and our solo cow roam.  Using a mixed-herd rotational grazing system, piece by piece the Lockhart ranch is walking toward improved earth, water and management practices.  MacCoy insists on feeding a diet rich in hay to avoid over grazing, and has plummeted into a quest to manage the property without chemicals, pesticides and herbicides.  "I sit on top of the bluff and I see.  The water all goes to the wetlands, a tributary to the Plum Creek Watershed.  I won't spray."
Next Steps!: As a barn hand earning $10 an hour in 2012, MacCoy has embarked on an incredible journey from owning one horse, Maverick,  $600 and zero practical experience in ranching to caring for over 100 acres of what is without doubt the most beautiful property in all of Caldwell county. Rivaling views of Mount Bonnell and McKinney Roughs, the expansive skyline at the Maverick Ranch provides MacCoy with fresh reminders every morning of why her mission — to share a profound appreciation of nature and the solace it provides — is so important.  From its foundation in Hutto to its relocation to Lockhart, Austin Lessons has shared its spaces and hosted a wide variety of free classes, experiences and events with the local community ranching from Spanish literacy and language classes, yoga, nature and science classes, youth horsemanship lessons for disadvantaged children, community fundraisers and more.
Mavericks is a for profit company with a non-profit mission.  While we may consider converting to a non-profit, we are still exploring the best way to manage the process of walking toward our goals under our current for-profit foundation.  There are some areas of development for which  Mavericks seeks additional consultation.  With open arms, we welcome experts in ecological restoration, non-profit management and green ranching to come experience what we do and where we are going.  Ride the property with us on one of our notorious trails and see what we are so eagerly protecting.  Think you can help guide our path?
Email us at MaverickHorsebackRiding@gmail.com
About our Rides
For nearly seven years we have offered Horsemanship Experiences and Lessons on the Trail, Exclusively.  If you were just wanting to "hop on a horse and ride," this was not going to be the right approach for you.  Now we offer low-key, more cost effective Trail Rides with beautiful scenery and notoriously well cared for horses.  Check it out on our Ride Schedules and Prices page, where you can book online at any time for the Lockhart location, which is just 20-40 minutes from Austin.
THE LONG: When creating our original horsemanship riding program, we wanted to train horses that would be engaging for experienced riders and accepting of the many mistakes that beginners make.  We did it!  We now have family- and beginner-friendly horses who understand their jobs and also stay responsive to our cues.  This means that whether you are an experienced rider or a beginner we would teach you the cue sets that we use.  If you are experienced, you should love the opportunity to get a refresher course to make sure you understand the cues.  If you are a beginner we are excited to share this experience with you.  It's challenging but totally achievable for folks who come with a Can Do Attitude and a desire to learn more about the animals who have given us everything we have.
Looking for a low-key atmosphere?  We are thrilled to offer beautiful trail rides of Texas scenery.  Wanting something more engaging?  Check out our instructional horsemanship experience, which is what you'll read about in our reviews over the past six years.
Understand what a top line is?  Great!  You'll appreciate that the only way we an improve the horses' top lines is to have responsive animals.  Because top lines have such a big impact on the horse's overall movement and health, this is a key focus of what we do.
Like a horse that's "on the bit" or "seeks the bit"?  Great!  Our horses LIKE what they do.  That being said, they are sentient beings with personalities and they don't love their jobs every day (who does?!?).  On a horse and not feeling the vibe?  Speak up!  We are really good at reading riders, but we are not able to understand every rider's feelings and emotions.  When a rider comes after a death in the family, a big fight, a traumatic event, etc., of COURSE that affects the horses.  We all understand that horses are responsive to human emotion and energy.  Sometimes we need a little extra coaching to work through it and get a better ride.
With love and gratitude,
The Maverick Horseback Riding Team
Contact us: 512-230-8413