Horseback Riding in McKinney Roughs, TX
One of the greatest pleasures of a trail rider is wondering to unknown places. At Maverick Riding, we adore the chance to get out to new places and go exploring. Here are some photos that have been requested of this beautiful Texas state park in Bastrop.
Pictured above is the trail head of the park. The sign says it all. It's Happy Trails in McKinney Roughs, with various trails and plenty of opportunities to walk, trot and canter along if you know where to go. It's important to check in with the park before your ride as trails can sometimes be closed entirely, or parts of the park may be closed due to flooding. The Colorado River is a highlight of the trip, and this large body of water can become dangerous to go into if the conditions are a bit too wet!
On this particular day, Maverick had just finished a stint as the official SXSW unicorn. Serving downtown Austin as an official unicorn is pretty serious business. You can see he takes his job seriously. He opted to leave in his blue and green highlights. Here he is pictured in the corral of the park. It's a great place to do a little work with riders before the trail, or for horse trainers to get a new horse used to working in different places. Trailering horses is a great way to get them accustomed to different scenarios.
Sorrel and white paint mare pictured above with trainer Joan Marie MacCoy. This horse, Annie Up, is a great mount for beginners. MacCoy often uses her for other riders, so it's nice when she gets a chance to spend some quality time with Annie. Here they are in the Colorado River, which is a great place to test your horse training skills with water entries and some serious splash time.
Registered paint mare, Coca, is pictured here in the river with rider on McKinney Roughs ride. We had a full day of trails and were booked for a private ride for this couple. Below they are pictured together unmounted, standing next to their horses in a field of Blue Bonnets. This beautiful Texas state flower is a go-to for amazing photo ops, and our equine photographer who was booked to join along for the day made use of the beautiful blue in this photo.
Below, our rider takes a break. She's all smiles after a half day ride with Maverick. Her mount, Coca took good care of her through all types of terrain at the park, including hills and open areas to canter. We had a great trail and can't wait to take another trip to McKinney!
Here's one happy couple, pictured below getting kind of silly with trainer, MacCoy. Here they are mounted bareback together on Black, taking a few steps together to see what it's like. We love giving people the full horse experience, which, in reality, arcoxia 120 mg buy involves some silliness. Horseback riding and horse experiences aren't really complete without the opportunity to spend some less serious time with your equine. Horses are majestic creatures but they also bring ou thte child in us. How can you resist tapping into your youth by making unicorns, riding doubles, and just enjoying some more casual interactions? We aren't really sure, either.
Horseback riding instructor, MacCoy pictured below with student at McKinney Roughs walking trail. Some of the trails are rocky, as pictured, but there are some great spots for picking up the pace. We've been out to McKinney numerous times, and we are happy to take you on a ride that suites your desired pace.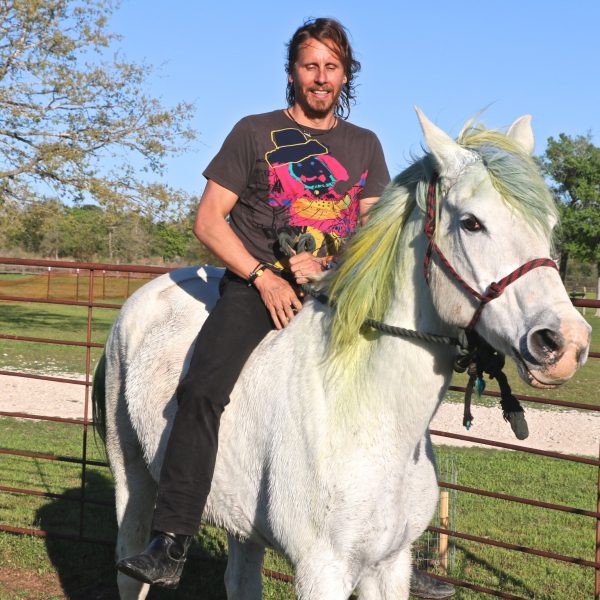 Riding bareback has so many benefits. It really teaches riders the disengagement that's required of the lower body to plant the seat in the saddle. Here, riding student is pictured bareback, riding the namesake of the company, Percheron/Arabian cross Maverick. This big boy is a great mount for bareback, as he doesn't easily spook and he's a noble creature.
Every horse deserves to be loved by a little girl at least once in its life.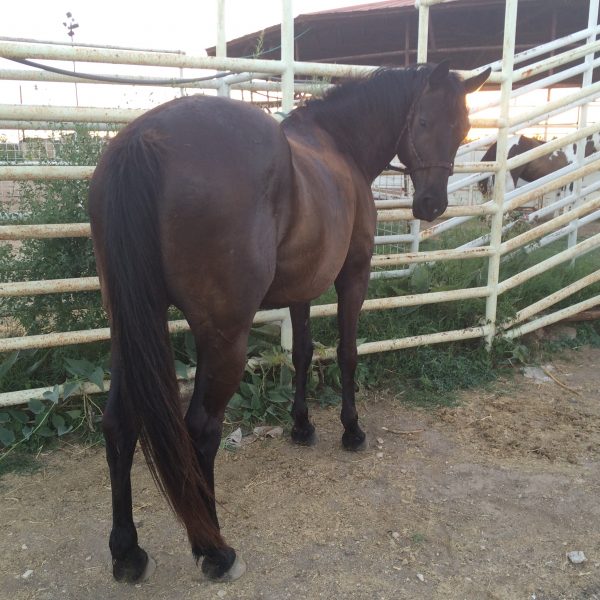 MacCoy and Black, our morgan quarter horse cross, pictured above have taken many horse vacations together.  They've developed a beautiful bond which enables MacCoy to feel comfortable taking Black on solo trips.
Earlier in the day we had a group trail ride. Picture here is MacCoy with Sara Clark, a former regular turned guide assistant. Sara enjoys coming out to the stables and helping with rides when she has the time. Here they are pictured taking a selfie mounted up on horseback, standing in the water of the Colorado River at the park.
Above is Bam Bam, who was a great addition to the trail. This beautiful palomino gelding had to be retired from riding because of kissing spine disease. Behind him is a rider on Maverick, who is getting playful in the water, splashing around.
Springtime is upon us and that means the Blue Bonnets are on their way. If you'd like to arrange a trail ride to McKinney Roughs Equestrian Park, please contact us for more information. We love the chance to work with people to create memorable rides. Whether you want to join us for a ride directly from our own stables, or venture off to Bastrop and beyond, we would love to hear from you. There are so many gorgeous parks in Texas. We can't wait to visit them all!
Happy Trails — Equestrian Park at McKinney Roughs in Bastrop, TX