Summer Camp and Horse Soccer
Let's face it. Horses are huge and they can be intimidating to horseback riding students of any age. I'd be lying if I told you that I wasn't intimidated by horses when I was younger, and I think people who aren't initially a wee bit hesitant about approaching a half-ton animal are probably not running with all cylinders. So who's to blame a seven or eight year old kid for getting nervous when a horse stomps his foot at a fly, swishes his tail abruptly or takes an unexpected side step? There are a lot of different classical methods of improving rider confidence. Round the world, mounted longeing sessions and assisted bareback riding can all be a great way to get a rider more confident with his or her seat, but we've come up with a few… er… sillier alternatives. When it comes to getting nerve-wracked kids to relax, we've got just what the doctor ordered this summer at our 2017 Horse Management and Ranching Camp.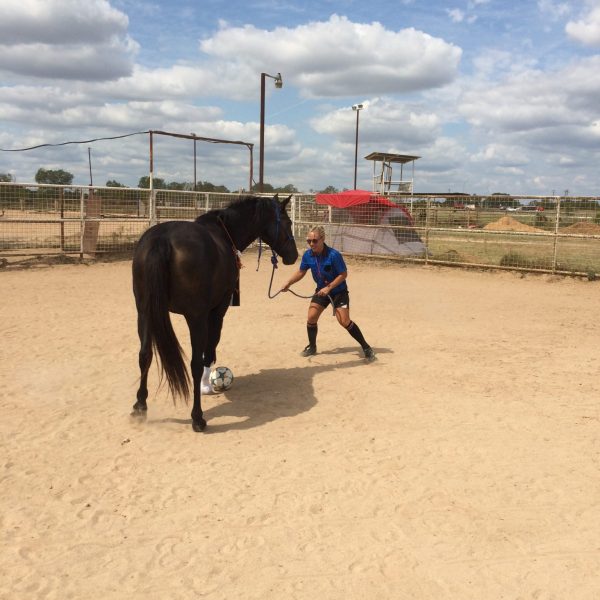 There are two ways that we play horse soccer, and while dressing your horse up in soccer gear isn't required, it's certainly a sure fire way to find lost giggles and sooth tattered nerves. Mounted horse soccer requires a horse that understands the concept is to walk toward the ball, not flatten it! Riders guide their horses to a goal, and see if they can usher the soccer ball in. We promise, it's hilarious. While there's no speed to this game, it requires cheap arcoxia that the rider be very focused on where he or she wants the horses feet to land. Posing this objective in the form of a well-known concept (kicking the soccer ball), while keeping the pace slow, helps riders who struggle with horseback riding rule 101 of looking where they want to go relax and focus on the ball. Glorious.
Version two of horse soccer teaches the rider to remember that subtlety of cues occurs not just in the saddle, but also during unmounted interactions as well. Riders guide their horse with halter and lead line to direct the soccer ball through a set of obstacles. This activity is also a gem for horses who need a little help with their own focus on foot placement. It helps with desensitization and Oh Yeah it's a riot. We love finding creative ways to make horseback riding an experience that all types of people will enjoy, not just young riders who are born confident and have had the luck of being exposed to horses since a young age.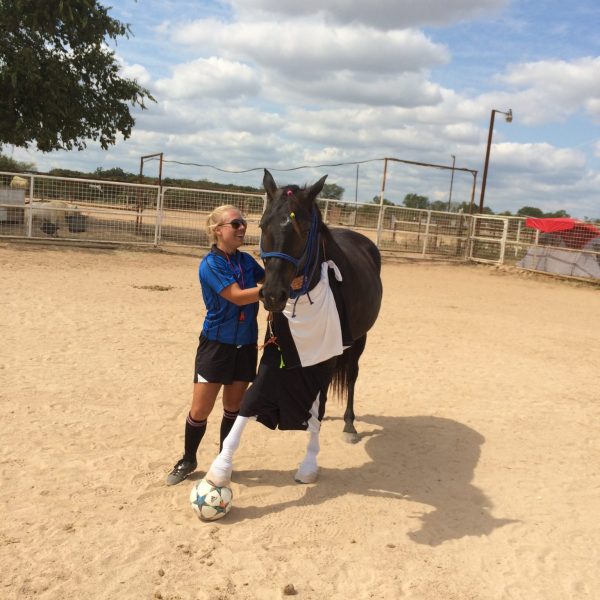 We are supremely excited to share our camp activities with your children this year. Horse camp is a different animal than your traditional day camp. It's focus is 100% horses and horse care. It takes an enthusiastic team of people energy and time to keep it engaging and fun. We know we are that team, and we can't wait to share our vibrant approach to horsemanship and ranch management with your children this summer.
 Happy Trails and Many Blessings,